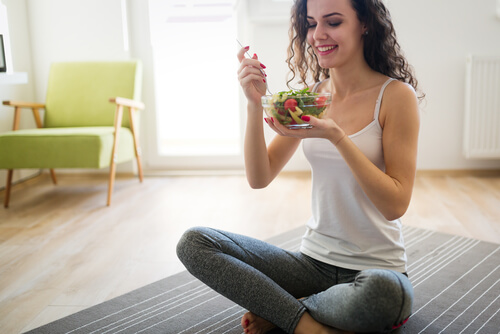 Bedwetting is a health condition which people normally associate with children, and it happens to most children for at least a short period in their lives due to a variety of reasons. Still, there are approximately two to three percent of adults estimated to also bedwetting suffer from either temporary or chronic bedwetting, and it's estimated that the number could be even higher if more people went to the doctor to diagnose the condition.
Embarrassment means that a lot of people leave the condition unreported, undiagnosed and untreated for a lot of their lives, and there's no reason to do this when most of the conditions that cause chronic bedwetting can be controlled with medication or simple lifestyle changes.
If you experience temporary or chronic bedwetting, try some of the lifestyle changes mentioned in this article and make an appointment with your doctor if the condition persists.
Here are 8 lifestyle changes to control adult bedwetting.
1. Diet Changes
A healthy diet is one of the best ways to get yourself to a more healthy lifestyle, and if you're following a healthy diet and take the right supplements to fill in the nutritional gaps, your immune system will be happier and your overall health will be better. If you aren't following a diet that's right for your body and individual needs, then it can manifest through a variety of different symptoms including weight loss, weight gain, no appetite at all, brain fog, strange cravings, and even malnutrition.
Some dietary factors can contribute to triggering bedwetting and bladder or kidney infections that cause bedwetting, and one of the first lifestyle changes that can fix bedwetting as a symptom is changing your diet. Find the factors triggering the symptom, remove it from your diet and see if the condition improves from there. If not, re-assess and change something else in your diet.