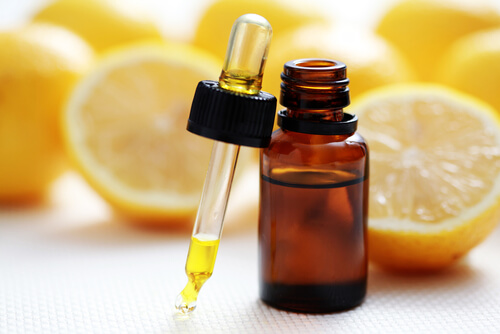 This blended essential oil includes an extract from eucalyptus, cloves, rosemary, lemon, and cinnamon. The earthy and spicy fragrance of the oil has a unique characteristic when compared to the base ingredients. Traditional medical practitioners rely on thieves oil for its potent anti-bacterial, anti-inflammatory, and antiseptic properties.
The story of how thieves oil got its name is quite remarkable. Since the oil has anti-microbial properties, grave robbers in 15th century France would cover themselves in the oil, and proceed to rob dead victims of the plague of their valuables – without contracting the disease themselves. This macabre use earned it the moniker, "thieves oil."
The five ingredients in this oil all have individual healing properties, as well as anti-microbial properties with many benefits for use in the modern world. From cleaning and disinfecting your home to assisting with weight loss, here are the top eight health benefits and uses of thieves oil.

1. Enhances Immune Health
In the 15th century, the plague ravaged communities in Europe, causing widespread infection and thousands of deaths. As a result, many people died from various social backgrounds, the poor and the rich, were both at risk of catching the plague and perishing from its symptoms.
However, this didn't stop poor people from robbing the graves of the rich people that died from the plague. However, grave robbers mostly avoided infection with the epidemic, even though they were handling infected bodies that still harbored the disease.
By coating their bodies in thieves oil, the grave robbers managed to protect themselves from infection, due to the potent antimicrobial properties that enhance immune system efficiency, strengthening the immune response. It was for this reason that the oil gained its moniker of "thieves" oil.
You can benefit from the protective and strengthening effects of thieves oil as well. Add a few drops of the extract into a half a teaspoon of olive oil and rub it into your skin.