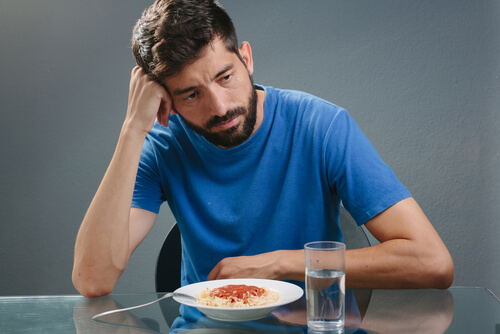 2. Lack of Appetite
As the infection starts to intensify, the infected individual may notice that their appetite disappears entirely. It's challenging to think about food when your stomach starts to feel sick. Those people experiencing bouts of viral or bacterial gastroenteritis will likely refuse to eat until the symptoms pass, and the infection is on the decline.
However, after the infection subsides, it's critical that those infected individuals start eating again as soon as possible. It's important to note that the food you eat in the recovery phase plays a significant role in how long your symptoms hand around. Gorging on fast food or snacks is not an ideal meal for your first bite to eat after dealing with gastroenteritis. These foods increase inflammation of the intestinal wall, leading to further symptoms of bloating, gas, and discomfort.
Try eating fermented foods like sauerkraut or kimchi. These foods contain live probiotic enzymes and prebiotic fiber that increase the amount of healthy flora in your digestive system.