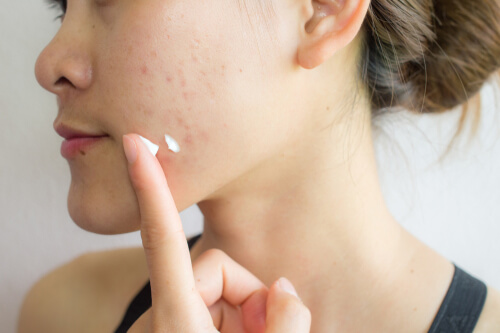 Rheumatic fever is very uncommon, but when it does occur it can be a pretty miserable experience for the person affected, to say the least. The complication usually develops following a bacterial throat infection.

The implications of rheumatic fever can be fairly mild all the way through to potentially life-threatening. At the milder end of the scale, patients might expect to experience painful joints, whereas at the more serious end of the spectrum they could be looking at heart problems.

Fortunately, most people make a full recovery from rheumatic fever, when it is diagnosed accurately and treated effectively, however it does have the annoying habit of coming back again further down the line. The symptoms associated with rheumatic fever range from the annoying and the unpleasant like nosebleeds and fatigue, right through to those that have the potential for hospitalization, like chest pains or heart palpitations. Here are some explanations of the symptoms of rheumatic fever.
1. Small, painless nodules under the skin
The symptoms of rheumatic fever, like these small painless nodules, as a general rule, usually pass through a person's system within the time frame of anything from a couple of weeks up to a few months. Rarely do symptoms linger for more than a year, but there have been odd cases of rheumatic fever where the symptoms have been experienced for as long as two years. Clearly, the length of time that symptoms persist for is completely variable from one person to the next, and this is also true of the nodules.
Thankfully, however, it is practically unheard of for the symptoms of this complication to remain long term and become permanent. Nodules under the skin are a relatively uncommon symptom of rheumatic fever, and often they are misidentified as swollen or raised glands beneath the skin instead. The fact that these nodules are painless makes them more of an annoyance than a great cause for concern.