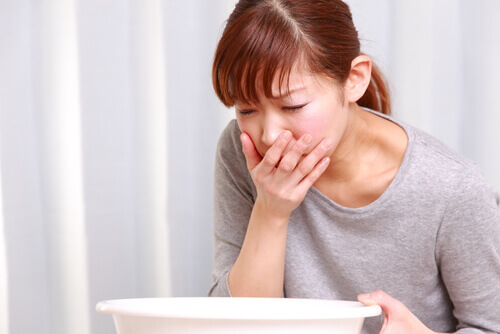 Hyperemesis a severe type of vomiting and nausea symptom that can occur during pregnancy. It is a rare condition that doesn't occur often in the United States. In fact, there are less than 200,000 cases reported in the country each year. When a woman experiences hyperemesis, a medical professional is the only one who can treat it. Morning sickness isn't supposed to last for a long time. With hyperemesis, nausea, and vomiting last for weeks.
Once it's treated, it usually cures within months. It is important to seek treatment when hyperemesis occurs because it can cause problems for the fetus. The doctor should explain to you what to do if you experience severe vomiting and nausea.
When you have hyperemesis, there are symptoms that you need to know about. That way you can seek medical treatment right away.
Here are eight frequent symptoms of hyperemesis that you need to know about.
1. Severe nausea and vomiting are frequent symptoms of hyperemesis.
All pregnant women have morning sickness. It usually goes away in a few weeks. With hyperemesis, the vomiting and nausea never goes away. It causes a woman to be unable to keep food down. Whenever she tries to eat something, she'll just throw it back up. A pregnant woman should go to her gynecologist as soon as possible to find out what is wrong with her. If she can't see her doctor, going to the emergency room is the second-best option.
Since she's nauseated, she'll need to rest all day. If she has a job, she will have to stay home, which could cause her to become fired, especially if her boss doesn't understand what she's going through.
In the emergency room, they will more than likely keep you overnight for observation. They want to make sure that the fetus is alright.