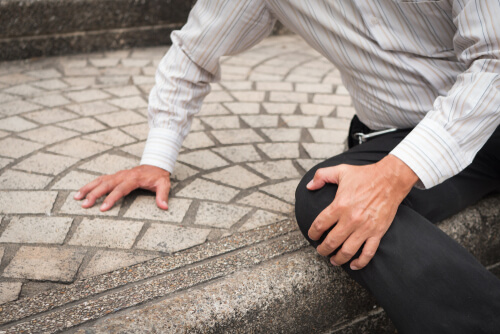 Osteomalacia is a health condition which affects a large part of children and adults all over the world and is more commonly found in parts of the world where people don't see as much exposure to sunlight as everyone else – and don't supplement their diets with the right amount of vitamins and minerals, particularly calcium, phosphorous and vitamins D and E.

It's also known as 'soft bones' or rickets, and osteomalacia has a lot of associated health complications, including experiencing pain in the bones and weakness in the muscles. If osteomalacia is left untreated, it can lead to smaller fractures to larger breaks in the bones that can happen with even slight injuries and bumps.

Calcium deficiency and certain epilepsy medication can increase your risk.

Here's how to recognize 8 causes of osteomalacia that means you should be making an appointment with your doctor and stock up on supplements.

1. Calcium Deficiency

Calcium is one of the body's most essential minerals, and we get the bulk of the calcium we need through our diet – dairy is the first and most obvious answer for what's high in calcium, but there are many fruits, nuts, and seeds that also happen to share a high calcium content and should be included in your everyday diet if you want to stay healthy (especially if you can be considered at risk of developing conditions such as osteomalacia or osteoarthritis).

It's one of the main building blocks for teeth and bones, and any signs of a calcium deficiency within your diet will be first to show in either of these; a lack of calcium can also cause severe muscle cramps, particularly after exercise or at night.

It's one of the main causes of osteomalacia due to the fact that a calcium deficiency can have a direct effect on your bones.