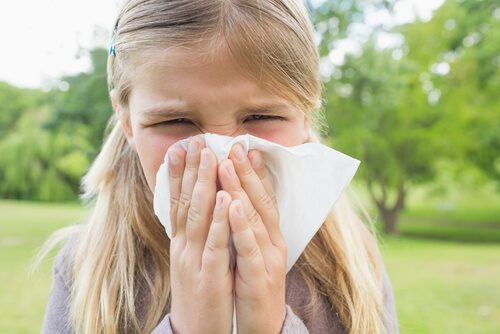 2. Sneezing
Sneezing is one of the most common ways parvovirus is passed from person to person. People sneeze regularly, and while most are taught to sneeze into a tissue, many don't. Even those that do may not cover their nose or mouth completely and allow respiratory droplets that contain the virus to spread.
Because people sneeze so often, and usually aren't symptomatic when they are contagious, they don't go out of their way to take extra precautions to prevent their sneeze from reaching others. The sneeze can also release the droplets containing the virus into the air where they can stay suspended for 24 hours or more.
That means that a contagious person may not even be in the room, but the virus can still be present. When someone else walks into that room and breathes in the air, they can inhale the droplets and become infected with the virus immediately.