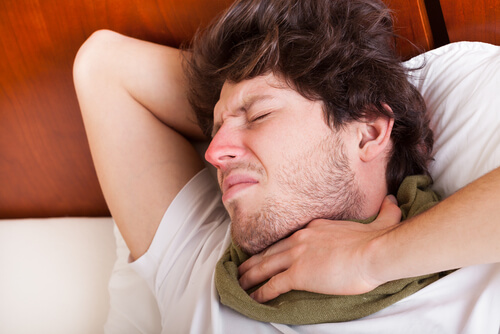 2. Sore Throat
When mucus drains down your throat, it can cause it to hurt. It's not uncommon for people with rhinitis to experience a painful or itchy throat. Allergies tend to make tonsils enlarge, and coughing can make things work.
If you are suffering from a sore throat, you can try drinking apple cider vinegar or gargling salt water to help reduce swelling in the throat and ease the pain. You can also try sipping on warm liquids such as warm milk and honey or soup. The warmth helps soothe a sore throat and can help stop coughing and sneezing as well. Cough drops may also help. It's important to take allergy medication to help ease the pain and discomfort of a sore throat associated with rhinitis.
Other conditions that can cause a sore throat include a cold, the flu, mono, and strep. If you have a sore throat, you should see a doctor determine the cause of it.