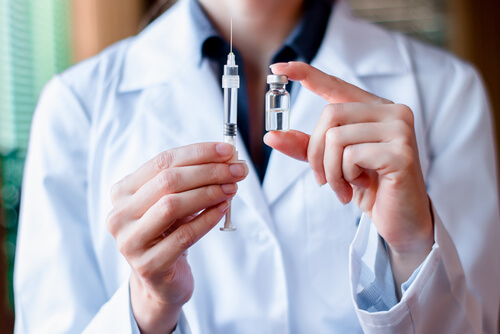 Polio used to be one of the most feared diseases around, although the same isn't true today – and the number of polio cases that get diagnosed around the world every year has gotten considerably less in recent decades. While there are still some parts of the world that are considered a higher risk for exposure to polio, great parts of the world have eradicated the condition almost entirely.
We can thank the creator of the polio vaccine (or more accurately, polio vaccines) for reducing the number of infections that are reported every year, although there are still many people who find themselves opposed to the polio vaccine or vaccinations in general because of fear.
Most of the fear about vaccinations is unfounded and arises from a lack of information or the wrong information in the first place.
Here are 8 things you probably didn't know about the polio vaccine before now.
1. It's not one polio vaccine, but two.
Even though people spend a lot of time talking about the polio vaccine, it's not really one single vaccination that they're talking about, but two – and these two polio vaccines are essential for guarding against the condition if you are ever exposed to it. These vaccinations are important because they've managed to bring down the rate of infections by as little as only a handful of isolated incidents per year.
The two forms of polio vaccinations include the inactivated polio vaccination, and what's called the attenuated form of polio vaccination. In some cases, the attenuated form of polio vaccination has been proven to be responsible for a broader immunity – and this vaccination only costs an estimated $25 to $50 to produce.
When people say "polio vaccination", remember that there are follow-ups needed – and remember that there's more than one type of vaccine. It could just save your life if you're ever exposed to it.