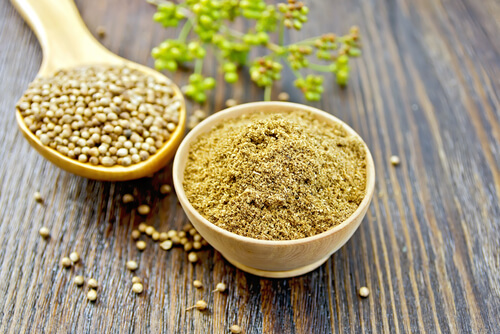 When it comes to beautiful skin, most people are willing to do almost anything to get it. There are plenty of creams, remedies, lotions, and treatments that promise to make your skin look and feel better, but most of them don't work. If you have sensitive skin, some products can make your blemishes even worse.
The best way to improve the health of your skin is to use natural products that can soothe skin without any bad side effects. There are many natural herbs that can clear up your skin. Coriander is one of them. You can use it to make facial masks, lotions, and skin treatments that will correct a number of different skin problems. You can use these homemade products as often as necessary and make them right in the comfort of your own home. They are also more affordable than products you can find online or buy in stores.
1. Toning
Most people want their skin to look healthy and toned. You don't want discolored areas, dark spots, or redness to be the first thing someone notices about you. Instead of using makeup to cover up your skin or beauty products that contain chemicals and could cause your skin to have other problems, try using a natural coriander treatment instead.
Simply mix a handful of coriander leaves with two egg whites and some uncooked oats. Grind them together in a food processor until it turns into a thick paste. Use a stick or your hands to apply the paste all over the skin. Allow it to sit for 15 minutes or until it becomes hard. Rinse it off and dry your face. You should notice a change in your complexion within a couple of days of using this paste. You can apply this paste daily. Many people prefer to apply it before going to be at night.