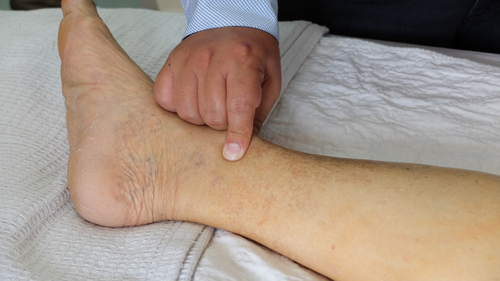 Below is a list of 8 things you should keep in mind about the condition known as diabetic neuropathy. This information is intended for advice only and should not be used to inform any kind of lifestyle changes or choices, nor should it be a reason to tweak treatment plans or medication in the treatment of diabetes.
The information can be useful for diabetes patients themselves, as well as for the families for people living with diabetes and for those who have an interest in learning a little bit about how the human body operates when it is affected by changes in blood sugar, especially when those types of conditions move on to someone developing neuropathic issues.
At the very least, a person looking for information about diabetic neuropathy could do a lot worse than starting with this article and sifting through the bits and pieces in an attempt to learn as much as they can.
1. Diagnosis
A doctor is usually able to diagnose diabetic neuropathy through performing a thorough physical exam and after carefully reviewing your symptoms and reflecting on any medical history. A good doctor will always check your overall muscle tone and actual strength, as well as your tendon reflexes and any sensitivity to touch and vibration you might be experiencing.
At each visit to the doctor, the doctor should check your feet for any new sores, the development of cracked skin or any blisters. In addition to the physical exam, a doctor or diabetes nurse may decide to perform certain tests that can help to diagnose diabetic neuropathy such as the filament test, or quantitative sensory testing.
They may also opt to try out nerve conduction studies or electromyography in the quest for a correct diagnosis. If you are at all unhappy or dissatisfied with your diagnosis, it is always a good idea to keep on pressing the doctor for more tests, to be on the safe side.