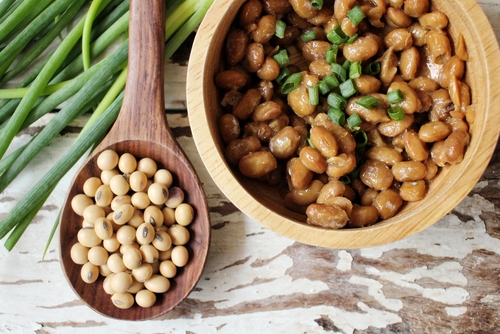 The Japanese have always been known for their longevous qualities. Various scientific studies have tried to identify the key component that helps the Japanese live so long. While there are quite a few factors that have been identified, diet is one of the key elements that increase their life span. Today we're going to look at one item commonly found in Japanese diets that may be boosting their health.
Natto is a Japanese dish that has been a part of the national cuisine for hundreds of years. With its long-standing spot in the Japanese diet, it should come as no surprise that it's at least partially responsible for their superior health to other nations. Fermented soybeans are a key ingredient in natto which may be why it's such a healthy type of food. Today we're going to take a look at eight of the health benefits that natto provides.
1. Vitamin K
Some foods contain vitamin K1 while others contain vitamin K2. That being said, natto is one of the few dishes that contain both vitamins K1 and K2. This makes it a healthy cocktail that can boost your overall health in various ways. K2 is most commonly found in bacteria — such as probiotics — while K1 is found in leafy greens.
The fact that natto has both of them means that it will cover almost a third of your required daily vitamin K intake — and that's just for one serving of natto. All it would take is three servings of natto to fully meet your vitamin K needs. Vitamin K keeps your bones healthy, prevents blood clots, and cleans out your arteries. Osteoporosis can also be prevented or slowed through taking in large amounts of vitamin K through natural foods like natto.