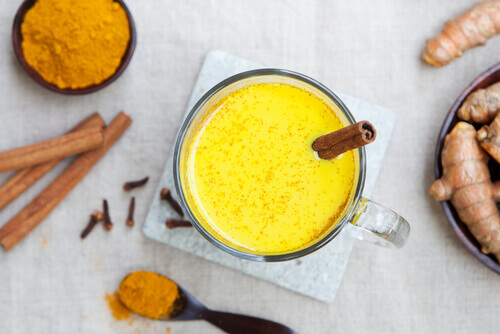 2. Increasing Anti-Inflammatory Compounds
Inflammation is common while healing from any type of fracture, sprain or break – and inflammation can also flare up years or decades after an initial injury; some types of conditions like arthritis and osteoarthritis increase your risk of developing these regular inflammation flare-ups. There's a lot that can be done when it comes to natural medicine to reduce inflammation, and we can rely on knowledge that people have been using for thousands of years by now.
While you are healing from a break, fracture or just a bout of inflammation from a previously sustained injury or already-existing condition, increase your intake of anti-inflammatory compounds such as cinnamon and turmeric. It can do a lot for reducing the inflammation and swelling, and also helps more by supporting the immune system during the healing period.
It's also great for a generally added immunity booster even when you aren't healing from something as severe as a fracture!