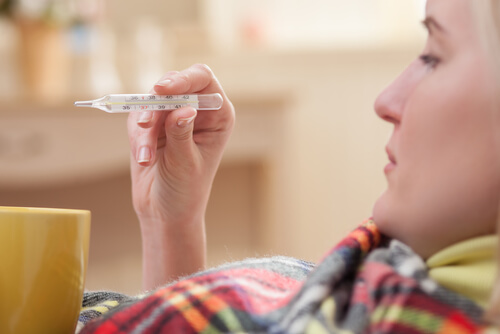 Enterococcus Faecalis is a serious infection that affects the GI tract. It is commonly spread from person to person by direct or indirect contact, and if left untreated, it can spread to different parts of the body. The symptoms of the infection can come on gradually and are similar to most other types of infections. This bacteria is usually responsible for urinary tract infections and can cause a variety of symptoms.
Understanding the symptoms can help you determine if you have the infection and need to seek medical treatment. Antibiotics may help, but many strains of the bacteria are resistant to them.
Some people have bacteria living in their bodies and experience no symptoms or complications. Others can become severely ill and even have to be hospitalized until they recover. If the infection spread, it can lead to severe complications.
Some of the most common symptoms of the infection are as follows.
1. Fever
As with any infection, a fever is common with Enterococcus Faecalis. A fever is the body's way of resetting and attempting to kill anything that's living in the body and shouldn't be. Fevers can come and go during the course of the infection an even be worse at certain times. Many people don't take fever seriously enough and treat them with over the counter medications, without determining the cause of them.
While a minor fever that lasts for a short period of time may not be cause for concern, a high fever or a fever that lasts for a long time or comes and goes over a period of time is a sign of an infection. Infections require antibiotics, and if an Enterococcus Faecalis infection isn't treated in time, it can spread to other parts of the body and cause severe complications.
A fever is usually one of the first symptoms people with this infection experience.