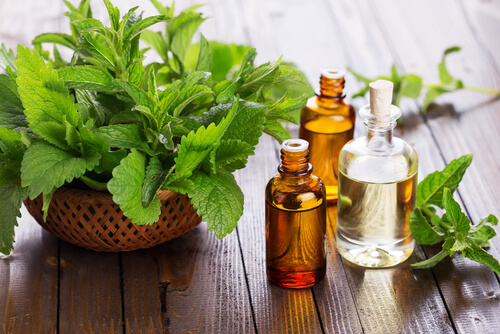 2. Peppermint.
Another natural remedy that may be useful for the treatment of lower abdominal pain is peppermint. It can be used in a variety of ways to treat various forms of pain that affect this part of the body. Mixing peppermint essential oil with a carrier, such as a coconut oil, and applying it topically to the affected area can provide soothing relief for cramps that are associated with menstruation, diarrhea, and constipation. 
You can also ingest peppermint, either by adding it to your food, steeping it in hot water, or by swallowing it in a capsule form, which enables the passage through the intestines; a potentially effective way to treat pain associated with digestive health issues.
It's said that peppermint contains compounds that offer natural calming effects, which can soothe sore abdominal muscles and enhance the flow of bile; two factors that can relieve various causes of lower abdominal pain.