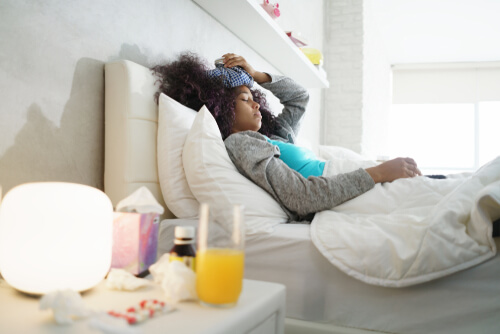 The pain caused by trigeminal neuralgia can range from the mild to the extreme with some sufferers describing the pain as feeling utterly blinding. The areas that are most commonly affected include the cheeks, the jawline, the forehead, the eyes, and the teeth. The pain usually only affects one side of the face though in rare cases it has been known to affect people bilaterally.
With one comparison comparing the pain to that of an electric shock, it comes as no comfort to people suffering from this condition that the episodes can typically last for a period of up to two minutes. No fun at all. When experiencing the pain of this kind, people often tend to head to their medical professional or even to the hospital if the pain really gets out of hand, however, there are some home remedies which are pretty effective in giving at least some pain relief.
1. Apply Heat
A lot of people get some relief from the pain of trigeminal neuralgia by simply applying a heat source directly on to the affected area. One method to achieve this is by pressing a hot water bottle firmly up against the skin. Other hot compresses can be fashioned from tissues, flannels or towels but when you're in pain, sometimes a hot water bottle can be just what you need. Some people choose to heat their compresses in the microwave whilst others choose to use hot or boiling water.
The obvious risk of applying heat is that there is always the potential for burns to occur, particularly when using boiling water or something that has been microwaved. It is recommended that anyone using heat sources on their face exercises extreme caution. Other people, where the facilities are available, may choose to sit in a sauna or a steam room to get some heat-based relief.