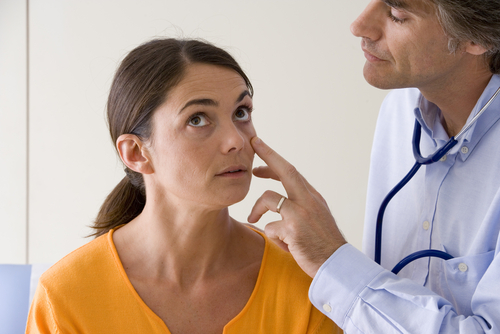 Turmeric is a flowering plant related to the ginger family. This golden-colored spice is sometimes referred to as Indian saffron and grows natively in the lands of Central America and Southeast Asia. The roots of the plant are dried and ground into spice for use in curry dishes. The bright yellow color of the spice inspired its use as a commercial dye; turmeric will readily stain your hands and cooking utensils yellow.
The active ingredient in turmeric, known as curcumin, has potent anti-inflammatory properties, spurring its use in dietary products and supplements. Tea powders, curcumin capsules, and extracts are all available online for supplemental purposes. Curcumin is known as Ayurvedic medicine, an age-old medicinal practice that uses homeopathic remedies to cure illness and ailments of the human body.
Even though turmeric, and its active ingredient curcumin, have a host of beneficial health properties, there is a dark side to using the spice as well. Here are 10 turmeric side effects to look out for.
1. Iron Deficiency
A lack of iron is the most common nutrient deficiency in the world, with women and children most exposed to the developing the deficiency. Vegan or vegetarian diets along with overconsumption of coffee and herbal teas are thought to be major contributing factors to iron deficiency.
Plant flavonoids, such as tannins, bind to iron molecules, enlarging them to a size where the intestinal tract can't absorb them. Turmeric is rich in both flavonoids and tannins that could potentially bind to iron molecules and prevent their absorption.
Theoretically, this effect increases the chance of developing anemia in individuals that consume substantial amounts of turmeric in their diet. Studies in lab animals show that turmeric does, in fact, create an iron deficiency.
However, human studies on the compounds found in turmeric show that the effect does not transfer to humans. Polyphenols have a positive impact on the body, and nutritional science is yet to prove a link between excess turmeric consumption and anemia.