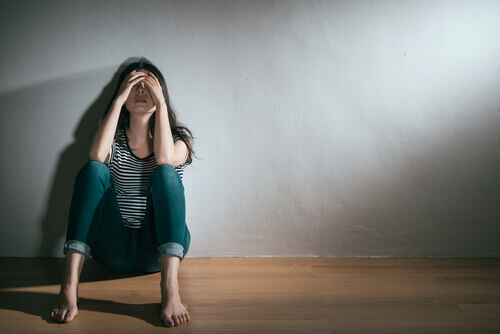 Addison's disease is when the body is not able to produce enough hormones through the adrenal glands. This disease is sometimes called adrenal insufficiency. Doctors can have a hard time diagnosing this condition because the symptoms are so similar to several other conditions like chronic fatigue syndrome or even the flu.
But understanding the symptoms is the first step towards being able to get diagnosed and get the right treatment going. In this article, we will be going over 12 typical Addison's disease symptoms and how you can recognize them as such. Taken by themselves, these symptoms may not seem like anything serious, but if you have two or more of the symptoms then you may want to talk to your doctor and find out for sure whether you have Addison's disease or not. Some symptoms are dramatic, but most of them are more difficult to notice.
1. Depression
Being depressed can be a symptom of Addison's disease. But everyone experiences depression once in a while right? So how do you know if your depression is a sign of Addison's disease or actual clinical depression or if it is simply the normal feeling of being down that many people experience? The key to understanding depression from a clinical perspective is how difficult it is to overcome.
For example, when someone feels down, they can usually do something to cheer themselves up; and even if they cannot they still force themselves to go to work or perform the actions that they were intending to do that day. Those with clinical depression or depression caused by Addison's disease may not be able to do that. For those with severe depression, there is no brightness in their day whatsoever and there is no reason to even get out of bed.