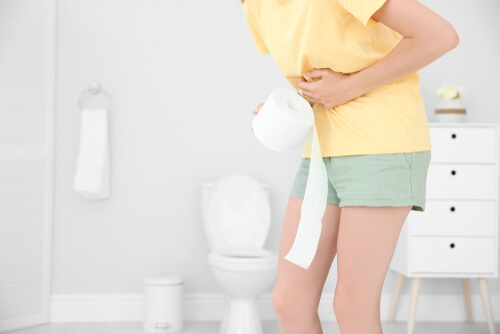 Listeria is a bacterial illness that occurs when you eat food that is improperly processed, such as hot dogs and deli meats. Even if you freeze and refrigerate your food, listeria can still grow. Pregnant women, newborns, and individuals with a weak immune system are at a higher risk of developing listeria.
Healthy people don't have to worry too much about falling ill to listeria. They can still have listeria, but it won't affect them. Even if they do have symptoms, they are mild. Individuals who are at a higher risk of developing listeria need to seek medical attention quickly. The longer you wait to seek treatment, the more difficult it will be to treat it. It can cause death in individuals that are at a higher risk. You can avoid listeria by not eating unprocessed foods and washing your hands at every chance you get to avoid being exposed.
1. Diarrhea
are one of the earliest signs of listeria. Diarrhea can occur anywhere and at any time. An individual will need to be near a restroom at all times or wear adult underwear. Individuals don't want to let diarrhea symptoms to persist for too long because it can cause other issues. A medical professional can stop diarrhea by taking blood tests to diagnose listeria and then prescribing antibiotics.
The antibiotics need to be taken as prescribed. If you stop taking the medication too soon, it won't clear the listeria. The medical professional may prescribe other medicines to help with diarrhea as well. While you're taking the antibiotics, you may want to stay home, especially if diarrhea hasn't stopped. Your doctor will tell you when you can go back to work and what to do to prevent listeria from coming back, such as watching what you eat and washing your hands often.