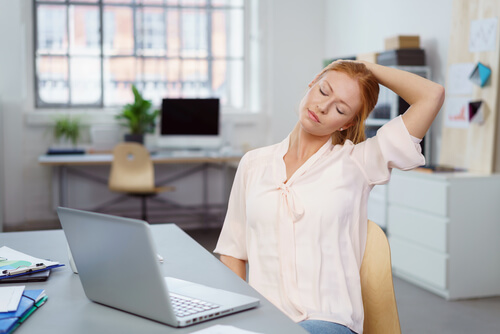 2. Head Tilting
This exercise is similar to the nerve gliding technique, but with an isometric holder rather than an active movement. The steps are simple:

In a seated position with your back completely straight, hold out your arm to your side at full arm's length. Your palms will be facing the ceiling throughout this exercise. The next step is to tilt your head to the opposite side, slowly falling into a deep stretch of the neck and elbow.

For some, the stretch may feel uncomfortable but stick with it. The flexibility of the elbow and neck is quick to improve with regular practice. To make the exercise slightly more advanced and to add a deeper stretch, try pointing your fingers down to the floor, again, still with palms facing the ceiling.

Hold this position for around 30 seconds, breathing slowly and deeply. Return your arm to a normal resting position, then repeat the process a few more times. This exercise is a daily exercise that can be done at any time of day.