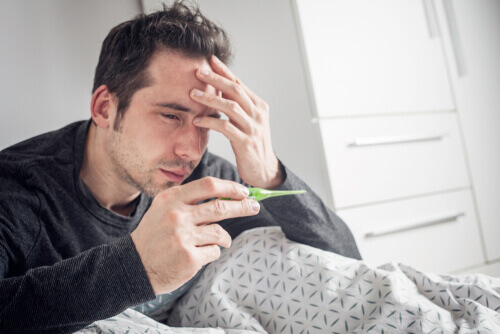 Viruses are tiny agents that reside inside of living cells. These cells are the host cells. In order to reproduce or replicate, a virus has to have a host cell. There are numerous viruses, with some being more common than others. The Flu and the common cold are both caused by viruses. HIV and ebola are also viruses. A viral infection is often minor in a regular healthy individual.
However, those who have weakened immune systems might experience severe symptoms as a result of a virus. Almost any type of virus can lead to sepsis developing. Sepsis is a type of blood poisoning and is a result of the body's response to an infection. Viruses can be quite serious and should not be taken lightly. Here are some of the most common symptoms of many viral infections that you should know and understand. It is important to note that not all viruses react in the body the same way.
1. Fever
A fever is a sign that your body is fighting off some type of infection. The fever may be mild or may get quite high, depending on the type of viral infection that you have. The fever may be low and mild at first. As the symptoms persist, the fever may get very high. Some people who have a viral infection might experience body temperatures as high as 105 degrees F.
Developing a high fever is more common with a bacterial infection, but viruses cause fevers as well. If your fever becomes too high it can cause many other health issues, so it is important to keep your fever under control using over the counter medications, cool baths, and other methods to bring it down. You should also seek medical attention right away if your fever goes above 102 degrees F as these are very dangerous body temperature levels.