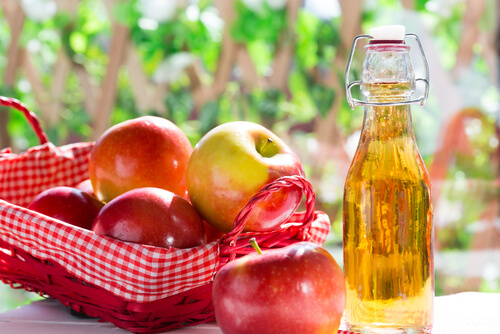 2. Apple cider vinegar
Apple cider vinegar is a home remedy to use for blisters. You have two options when using apple cider vinegar. Fill a foot basin with hot water and a cup of apple cider vinegar to soak your feet. Soak your feet for about 20 to 25 minutes. When you take your feet out of the basin, your feet will smell like vinegar, but your blisters will be dried up.
Another option is to place some apple cider vinegar on a cotton pad and dab it on your blisters. It will sting, so be careful. It will still do the trick. Use a clean cotton pad for each area you want to put some apple cider vinegar on. The reason apple cider vinegar is so good is that it has antibacterial properties. So, when you place in on the blister, it will get rid of any fungus that it might have.