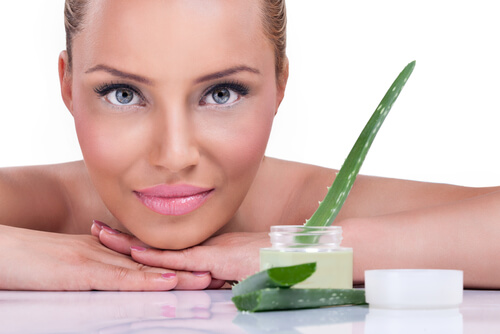 Blisters can occur anywhere on the body, such as the feet and lips. On the feet, blisters occur because of a number of reasons, including wearing old or tight shoes and warm weather. When the weather starts to get hot and your feet sweat, blisters form. It can be embarrassing when you want to wear sandals to show off your feet.
When blisters occur, they usually are in clusters. You want to pop them, but that will just make it worse and cause an infection. Even after you pop it, another will come back in its place. If you must pop the blister, use a sterile pin to pierce the blister. Let the blister drain out and cover it with a gauze bandage, so it can dry. There are eight natural ways to heal blisters at home without causing you any pain. Most of them only take a few minutes of your time.
1. Pure aloe vera gel
Pure aloe vera gel is good to put on your blister. You will need to get an aloe vera plant and cut it open to get the gel out. Spread the aloe onto the blisters until it dries. The blister will heal quicker without you having to pop it. The good thing about aloe vera gel is that it has anti-inflammatory properties, so it will get rid of any redness and swelling.
It is also moisturizing. When the blister dries, it won't start to peel. The area where the blister was will reveal new skin. You can find aloe vera plants at health food stores. You will need the actual plant and not the aloe that is already mixed. Aloe in its purest form is the best. Whenever you get another blister, just dab some onto the area and go. You may want to buy a few of them if you happen to get blisters a lot.