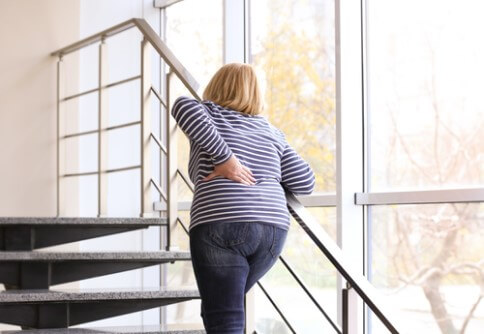 Osteosarcoma is a very serious type of cancer that affects the bone, and it's seen in about 3% of childhood cancer cases and considerably more in people under 25 – although this type of cancer can still be found in adults with increasing frequency. It's the most common type of cancer for teenagers and requires immediate treatment. It's considered one of the most serious cancers at the same time, and a switch to a healthy routine and lifestyle is vital in combination with conventional treatment.

There are certain risk factors which can increase your risk of developing the condition, and you should know which symptoms to be looking out for if there's any history of cancer in your family at all – and even when not, certain other factors can still put you at risk of developing the condition.

Here are 8 symptoms of osteosarcoma that you should be looking out for.

1. Pain Happening in the Bones

Pain happening in the bones is the most common symptom that will occur if you have any type of bone condition, and it's always a symptom that means you should make an appointment with your doctor as soon as possible to find the cause and treat the root. Sometimes pain in the bones can be due to conditions like osteomyelitis, an infection in the body that travels through to the bone, but it can also be due to serious conditions such as osteosarcoma – or a common, serious type of cancer of the bone.

In a large number of osteosarcoma cases that have been diagnosed, the patients have reported the pain in the bones to occur more at night, or especially more after they have placed a strain on it through exercise. The application of heat to the bone might bring some symptomatic relief from associated pain, though a doctor's appointment is still considered to be essential.