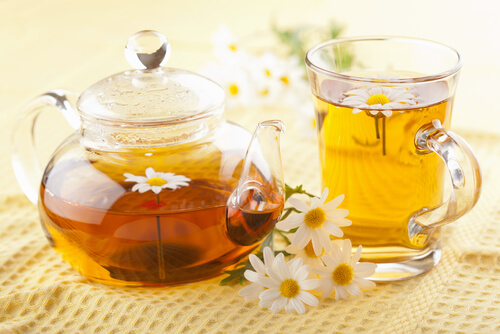 Back spasms can be extremely debilitating and make it difficult to get through the day. This is particularly true if you work in some sort of physical capacity where you have to engage your back muscles throughout the day.
Having back spasms can interrupt your work, exacerbate any conditions or injuries that you might be getting and do much more damage. In addition, spasms in your back are not just uncomfortable they are excruciating.
Back spasms can make you feel like you are getting tortured. But what can you do about back spasms of you want to avoid going to your doctor, taking muscle relaxers and avoid prescription medication? What do you do if you want to treat your back spasms naturally? That's exactly what we are going to be looking at in this article because there are quite a few natural treatments available.
1. Chamomile
Chamomile is one of the recommended treatments for back spasms, and it can actually be used in a variety of situations. That's because chamomile contains 36 flavonoids. These flavonoids are compounds that have anti-inflammatory properties as well as other properties. 
This anti-inflammatory treatment can definitely help when it comes to the alleviation and reduction of muscle spasms in the back. You also have a couple of different options when it comes to how you use your chamomile. Since chamomile exists in many products available today, you can simply go out and get lotion and rub it on to the affected area.
There is also chamomile tea available at most grocery stores. In either case, you will be getting the benefit of the anti-inflammatory properties. Of course, you can always just add your own chamomile to a tea or existing lotion if you do not have access to those products.