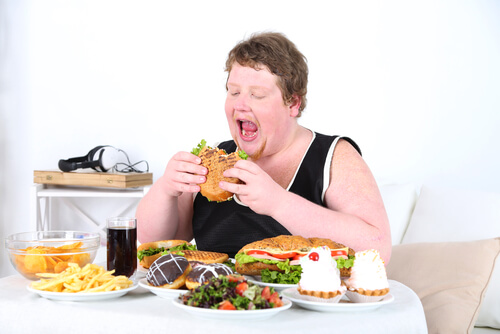 The term leukorrhea refers to a discharge from the vagina that is white or yellow in color, thick, sticky, and can be foul-smelling. This condition may be caused by unhygienic conditions, genital tract infections, impaired immunity, or a yeast infection.
Most women who suffer from this are embarrassed by it and avoid discussing it with their doctors. This is why treatment for leukorrhea can be a bit of an issue. However, this condition is not something to be embarrassed by because many women have it and some women also develop chronic yeast infections from it.
There are several things that can cause women to develop leukorrhea and it is not something to be embarrassed by. Most of the time a few changes can be made in order to rid the body of this type of discharge. Here are 8 common causes of leukorrhea in women.
1. Eating Unhealthy Foods
Diet plays an important role in not only your health overall, but it also can play a role in your havoc on the health of our vagina. The foods that you are eating could be the cause of your leukorrhea symptoms. Eating foods that are especially oily or spicy can cause you to develop leukorrhea.
In addition, the overindulgence of junk food can also be a cause of this smelly and thick discharge. If you are experiencing leukorrhea and you have been eating unhealthy foods for a bit, try tweaking your diet. Eating a healthier diet that is full of fruits and vegetables and low in fat, oil, and sugary foods, may help you get rid of the vaginal discharge that you are experiencing.
If you are still experiencing the symptoms of leukorrhea after making changes to your diet, it could be the sign of an infection and you should discuss your symptoms with your doctor.