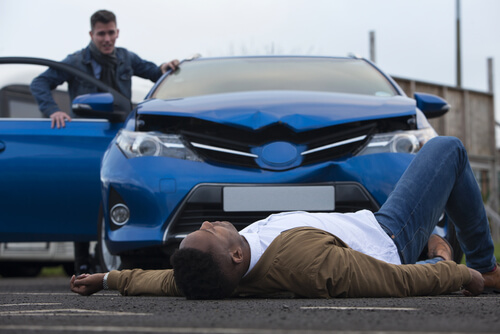 2. Pedestrian Accidents
Car accidents don't just affect the people behind the wheel, but also commonly affect and injure pedestrians at just as an alarming rate. Thousands of people are hit by cars every year, with injuries that range in severity – and commonly results in broken ribs and other common fractures such as a tibial plateau break, which happens from the impact of the front of the car hitting against the shin. 
Broken ribs are a very common type of injury for pedestrian accidents; if you have been involved in any type of accident, see your doctor first before assuming that you're fine. Even if you aren't experiencing any severe initial symptoms, you could still have a broken rib without realizing it – and the worst of the symptoms might only show themselves later on.
A trip to the emergency room to have a break or fracture treated immediately can save you a lot of pain later on.