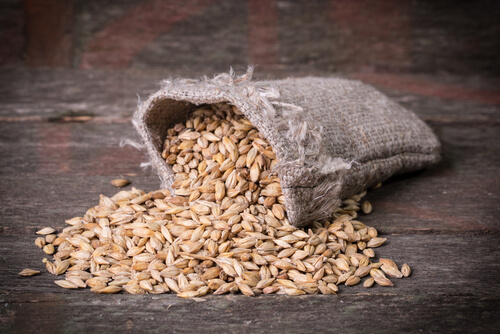 If you've been trying to lose weight, you've probably heard that you should cut your carbs. The truth is, however, in order to lose weight healthily, you need to make sure that you are cutting the right carbs from your diet.
Carbohydrates aren't a bad thing. In fact, they are very good for you. They play a vital part in producing energy, which your body needs to do, well, everything. When you ingest carbs, your body turns them into glucose, which is your body's primary source of energy. Glucose is a form of sugar that can be used immediately to create energy. It can also be stored away to use for energy when it's needed, later on. On top of being your body's main source of energy, carbs are also full of other essential vitamins and nutrients. But, keep in mind that not all carbs are created equal. The best carbohydrates to consume are those that contain a high amount of fiber, such as fruits, vegetables and whole grains. It takes longer for your body to break down these carbs into glucose. They also supply you with the highest amount of nutrients. Refined carbohydrates, however, are the carbs that you want to avoid if you are trying to lose weight. Refined carbs are those that have been processed, which removes part of the grain and replaces it with sugar. Some of the most common forms of refined carbs include cakes, cookies and white bread.
If you are looking to up your energy levels, stay healthy and still lose weight, here's a look at 15 healthy carbs that you are definitely going to want to add to your diet.
1. Barley
One of the oldest superfoods in the world, barley is one of the healthiest carbs you can eat. It's high in fiber, which is one of the reasons why it is so good for you. It is also packed with other vital nutrients, including manganese, selenium, magnesium, phosphorous, and even protein. Research has found that eating barley can aid in the stimulation of hormones in the gut that regulate digestion and appetite. You can add barley into your baked goods, or even salads and soups.