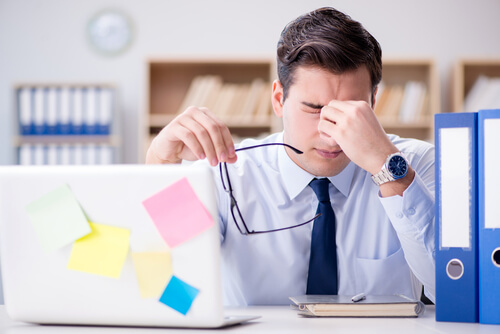 Did you know that a surprisingly large percentage of the population is chronically dehydrated? It is believed that anywhere up to 75% of Americans spend the vast majority of their time dehydrated and are operating at a deficit as a result.
Hydration is critically important to our health. Water makes up around 75% of our bodies and it is used in countless crucial functions throughout the body. Water acts as an important catalyst for a number of chemical reactions (including working as an enzyme in order to aid with the digestion of food) and forms the basis of everything from neurotransmitters to our blood.
If you aren't getting enough water, then this will affect nearly every part of your body – from your skin and hair to your teeth and nails. And you'll feel low on energy, struggle with a poor mood and generally not operate at 100%. In this post, we will take a look at the important roles of water and some of the most telling signs that you may be dehydrated.
1.  CFS
Your blood and many other bodily fluids are comprised of water and when you are dehydration, these become thicker and less diluted. That in turn means that you won't be able to get the necessary oxygen and nutrients around the body as needed. This is just one factor that can make you feel tired, run down and sluggish. Another is a lack of important neurotransmitters and even a lack of nutrients as the gut is less able to digest nutrients due to a lack of digestive enzymes.
In short, you can end up feeling lethargic and tired, which is described as CFS – or chronic fatigue syndrome. If you're tired and you don't know why, consider that hydration might be the issue!