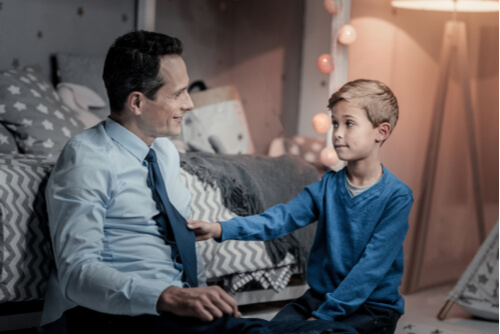 Every parent wants what is best for their child, and that means wanting to support them in whatever decisions they make. We want our children to feel free to be themselves and to develop and express themselves in any way they so choose.
But at the same time, we also want them to be happy. And that means sometimes trying to protect them from choices, experiences, and difficulties. This is where the more protective parent comes in. The difficulty is in being protective and caring, without running the risk of being confining or controlling.
Body dysphoria is a condition that raises all of these issues and more. Here, a person – often a child but not always – will find themselves feeling uncomfortable with their biological gender. To put it more simply, a boy might find themselves wishing they were a girl, or a girl might wish they were a boy.
There are many symptoms of dysphoria, including depression, cross-dressing, anxiety and withdrawal, and potentially fear of puberty. Once you identify these symptoms, the next step is to be able to help your child, loved-one – or self even – to cope and better understand the situation. Here are some common options for treating or managing the symptoms of dysphoria.
1 Communication
The most important thing that loved ones can do for someone struggling with gender dysphoria, is to provide them with a safe space for communicating their concerns and discussing them. This means providing a sympathetic ear, in order to better understand the way that a person is feeling and to help them to express themselves.
Many children who are experiencing gender dysphoria will feel as though they can't tell anyone. They may struggle with feelings of shame or embarrassment, or they might be scared. Being able to speak with someone who loves them and who is able to show unconditional love can make a huge difference to their happiness. The way you respond to this news is likely to determine whether they speak to you more in the future, as well as how able to help you are.