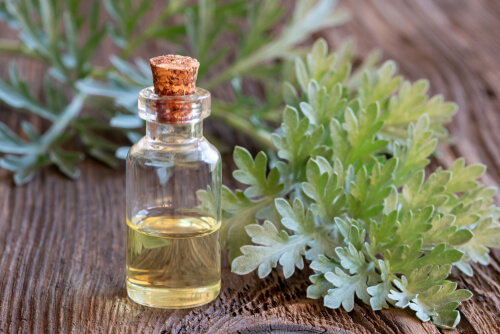 Pinworm infections are by far the most common type of worm infection within the United States. It is very contagious and can easily spread from one person to another. It can also spread through inhalation or ingestion of pinworm eggs.
A pinworm infection will occur whenever a female pinworm lays her eggs within the folds of the skin that surround the anus. This will lead to severe itching that is prominently scheduled during the night as opposed to day.
Once the infected host scratches the skin around their anus, the eggs of the pinworm could become lodged beneath their fingernails allowing them to contaminate other items and infect those around them. Those who live in the same house as the host could come into contact with these eggs and pick up the infection for themselves.
Some pinworm infections are asymptomatic meaning that they do not produce any symptoms. Here are eight ways that you can treat these infections yourself in the comfort of your own home.
1. Wormwood
Some studies have shown that the wormwood herb can be effective at treating various parasitic infections. People can treat their parasitic infections with wormwoods by brewing it either into a tincture or tea. There is no preferred method yet, and it appears as though either form of application — ingestion or topical — has the same level of effectiveness.
That said, it might be better to apply it topically to mitigate any side effects that come with ingesting a new substance. It is advised that you consult with your doctor before you use wormwood to treat your infection as there might be a contraindication depending on any underlying conditions that you have.
Wormwood has actually been used as a home remedy for pinworm infections for centuries. Bear in mind that the evidence regarding its effectiveness is limited, so use it at your own risk. It's worth noting that it is also used in veterinary medicine.