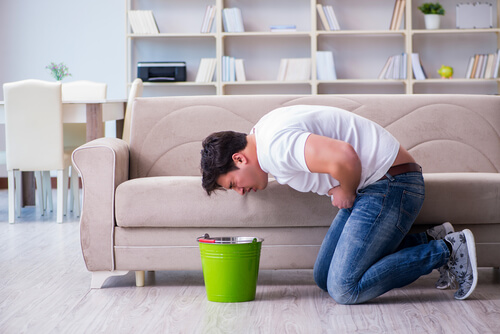 Trichinosis is the official term used to describe an infection caused by the roundworm parasite. The roundworm parasite relies on the body of its host to produce and survive. These types of parasitic infections are more prominent in carnivorous animals such as foxes or bears. They are also common in omnivorous animals such as wild boar and domesticated pigs.
The infection begins when the host eats undercooked or even raw meat that contains the larvae of the roundworm. Once the larvae enter the digestive system, it matures into adulthood over the course of a few weeks. Once the larvae enter adulthood, it would produce its own set of larvae that will then travel through different areas in your body including muscle and other tissue before maturing and repeating the cycle.
It's easy to treat trichinosis with medications, but there are actually ways of preventing it such as good hygiene. Here are eight facts about trichinosis that you might not know.
1. The symptoms
In the first few days after you initially ingested the larvae of the roundworm parasite, they will mature into adulthood and begin their reproductive process. During this period in their life cycle, the symptoms that you experience could include abdominal pain, fatigue, fever, diarrhea, vomiting, and nausea.
Once the larvae embed themselves in the muscle after traveling through the bloodstream, your symptoms will likely shift into the pink eye, achy joints, muscle pain, cough, weakness, chills, fevers, headaches, extreme thirst, swelling of the face, poor coordination, lung problems, and even cardiac issues. These symptoms could last for as long as months in more severe cases.
The severity of the infection is dependent on the volume of larvae present in the tainted food that was ingested. If you notice these symptoms, you might be suffering from a cause of trichinosis. You should talk to your doctor during the earlier round of symptoms so that you can halt the infection before it reaches the second phase.