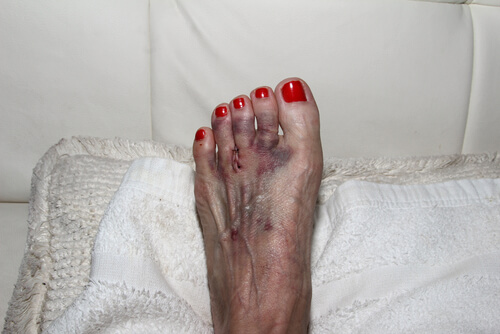 2. Nerve Sensation Problem
Nerve damage is the second of our top two reasons, as listed by Harvard Health, specifically William Kormos, M.D. (2013), for cold feet.  This, also known as neuropathy, is when the nerves (also known as sensory receptors) in the feet are malfunctioning and telling the brain that the temperature in the external environment is cold when in actuality, it is not. 
This condition is stated to be very common, with three million cases in the United States per year, according to Mayo Clinic and other sources. However, it appears slightly less common and is more complex than the first cause listed here.
Treatment is helpful. While cold temperature is not accurately felt in this condition, the person may feel a pins and needles sensation. There may also be pain or weakness with this condition and a reduced ability to walk when occurring in the feet.