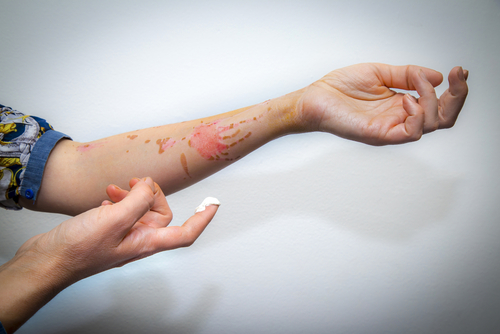 Milia are small cysts or bumps that appear on the surface of the skin. They are usually small but there can be a lot of them and they can form close together. They are not usually painful or itchy but may appear red or even milky white. The most commonly occur on the face, but they can also appear on the arms, legs, neck, and other areas. They usually occur when keratin becomes trapped under the skin and cannot escape.
There are no known causes for milia but there are certain skin conditions and other health problems that can cause milia to appear more frequently or more severely. Understanding the underlying cause of the milia can help doctors determine if treatment is necessary or which type of treatment will work best. While milia are usually harmless, it can be a sign that there is something more serious going on in the body. Here are 14 common causes of milia.
1.Burns
Milia can appear at any time there is damage to the skin. Something such as burns can cause the milia to appear, even after the burn has healed. There are many different types of burns and even those that aren't severe can cause milia to appear. Many people are worried when they see the milia appear because they think it may be a sign of infection or another issue.
The milia can't be treated. If the milia appear while the burn is being treated, the treatment may be the cause of the milia. In some cases, the milia can also be confused with blisters. The milia do not need to be treated and will go away once the skin recovers or once the treatment stops. The milia shouldn't be painful or cause any complication with the burns. It can be present long after the burn has healed or may go away a short time after appearing.