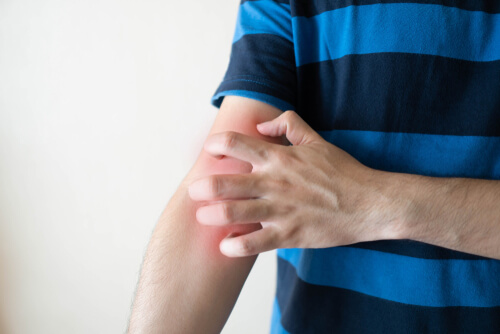 2. Circular or half-moon shaped areas of redness
Assuming you've been unable to halt or reverse the developing case of Jock Itch, the next stage of development in terms of the redness will see a signature shape begin to emerge.
Expect circular or half-moon shaped patches of redness to develop, even coming from the smaller sections of redness you observed in the first place. As an added irritation, these red areas can tend to be elevated slightly or raised higher than the skin in which they surround themselves, so you've got red and elevated skin to further the highlight the fact that you've got yourself a nice fungal infection cooking up in your intimate areas.
The circular or half-moon shaped appearance of the redness should leave the bearer in little doubt as to what they have. At least it might put their mind to rest that I don't have a sexually transmitted disease or some incurable tropical illness.