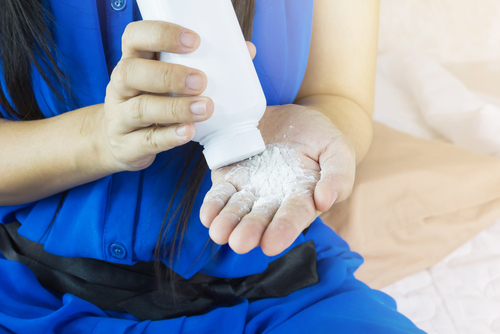 2. Use Baby Powder

Adding to the first home remedy for dermatitis that appears on this list (keeping the skin as dry as possible for the period of the condition lasting), there are many ways to help the skin to stay dry if you have a specific patch of skin that's prone to irritation and itching: The simple use of baby powder. 

It's available at most grocery stores, drug stores, and convenience stops – and it works well to keep the skin completely dry, especially in areas where you are currently having problems.

It's normal to sweat throughout the day: Everyone does it. But it can make dermatitis feel even more uncomfortable and it can make the rest of your associated symptoms worse. Where this is the case, baby powder (or alternatively, talc powder) can come in handy.

If you have dermatitis, incorporating baby powder into your everyday routine is a great way to bring relief to the most uncomfortable of the symptoms until the condition has subsided.