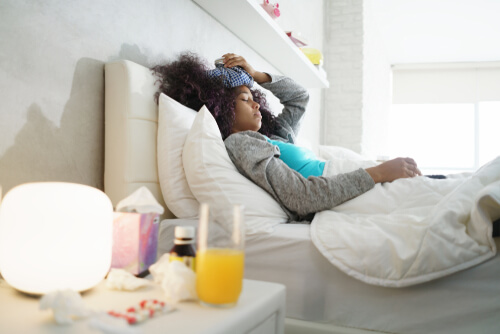 Most cases of roseola will resolve with over the counter medicines and bed rest within the space of between one and two weeks, however, there are some home remedies which will help you treat the symptoms of roseola naturally, in order to make the sufferer feel as comfortable as possible whilst they endure this relatively mild illness.
If at any point it is suspected that a person's condition is deteriorating, then no time should be wasted in seeking professional medical advice or even emergency assistance. In most cases though, this is far from necessary and plenty of doctors go for the line of 'rest is best' when it comes to treating roseola.
A combination of over the counter medicines and home remedies works most effectively, however here are some options for home remedies which may be tried with or without the over the counter solutions that have become the norm in society…
1. Plenty of rest
It sounds so basic that it almost doesn't seem as though it could possibly be effective, but when the body is poorly, one of the things it is crying out most for is rest and lots of it. For busy people with hectic home, work, and social lives, the idea of taking some time out to recover can seem alien or even counterproductive, but if you want to get better, sometimes you have to accept defeat.
It might mean canceling plans or staying off work sick, but your body isn't getting sick to spite you. It can be a sign that you need to slow down and give your immune system half a chance to catch up. Watch a box set, get the coloring book out. Whatever you do, do it slowly and take care. If you're looking after kids with roseola, try and distract them when they're bordering on hyper, they need rest too.