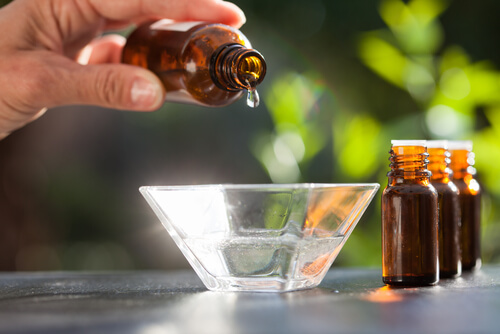 Postherpetic neuralgia is a complication from having shingles. It affects the fibers of the nerves and skin, which will cause a burning sensation even after the rash and blisters of having shingles have gone away.

The chickenpox causes shingles. When you have shingles, the lesions will appear on the face and torso. Once you have chickenpox, it is in your system for the rest of your life. As you age and your immune system weakens you can develop shingles. A person older than 50 can get postherpetic neuralgia quicker. Some people have complications with having postherpetic neuralgia, such as depression and loss of appetite.

There is no cure, but there are home remedies that can relieve the symptoms and make life a little easier. Postherpetic neuralgia causes pain that lasts three months and longer, itching, and sensitivity to light.
A person living with postherpetic neuralgia doesn't have to suffer because there are eight home remedies.
1. Essential oils are good for healing the skin because they have anti-inflammatory and antimicrobial properties.
With essential oils, they should be diluted with another carrier oil, such as jojoba or coconut oil. These oils are light. Essential oils are so potent that if you place them on your skin without a carrier oil, it will cause irritation.

Some essential oils that are good to use when you have postherpetic neuralgia are chamomile, tea tree, and eucalyptus oil. These three essential oils will speed the healing process of postherpetic neuralgia. Before you use essential oils, always do a patch test on the inside of your elbow to see if you will have an allergic reaction.

Once you find out you're not allergic, apply the mix to your face and torso daily. The pharmacist may be able to pre-mix the oil for you if you don't feel comfortable mixing it yourself.