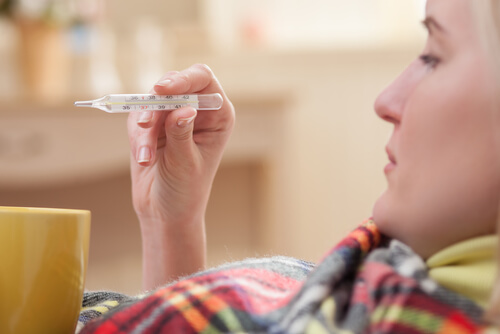 Malaria is a serious and dangerous condition that is commonly transmitted via the bite of mosquitos. More specifically, it is spread via the infected Anopheles mosquito, carrying the plasmodium parasite. This is transferred to patients when the mosquito bites, which can lead to a number of serious symptoms and eventually may prove life-threatening.
Once inside the body, the parasites will travel to the liver to mature. It will spend several days here, before infecting the blood. 48-72 hours following this step, the parasites will then multiply over and over, causing the blood cells to burst open. The parasites will infect more and more red blood cells, which will result in cyclic symptoms lasting around three days at a time.
It is most common for malaria to be contracted in tropical and subtropical climates. This is where the parasites are located. According to the WHO (world health organization), there were 216 million cases of malaria in 2016 alone – across 91 different countries.
The US Centers for Disease Control and Prevention (CDC) reports 1,700 cases annually. The majority of these cases involve tourists and travelers that have visited other countries.
Malaria can develop serious complications if left untreated, so it is crucial to be able to identify the possible signs of this condition and to take the necessary action.
1. Fever
As with many types of infection, malaria will trigger an infection. This is the body's way of trying to drive out the infection and restore the body to normal health. The fever will likely feel similar to any other infection, such as flu. 
Here, the body is attempting to raise the core temperature and thereby make the body into a more hostile environment for invaders. Unfortunately, this also has knock-on effects for the patient, causing them to experience chills, sweating, tiredness and more.
The fever itself is not the problem then and shouldn't cause harm. You should, however, ensure that it does not go too high and should keep drinking lots of water to avoid dehydration.