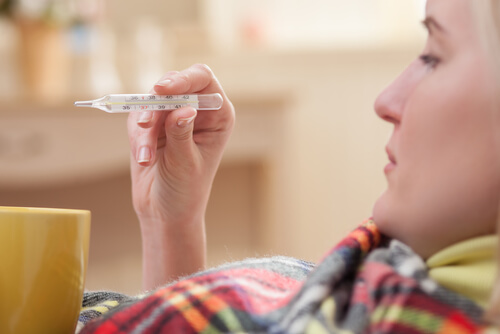 At some point in your life, chances are high that you are going to suffer from some type of lower back pain. Pain in the lower back is one of the most common reasons that people visit the doctor. It is the reason that many people miss out on work and do not participate in regular daily life activities.

There are times when pain in the lower back is simply caused by a strained or pulled muscle. When this occurs a trip to the doctor is not typically necessary as the issue will typically resolve itself in just a few days. Some other types of back pain that are caused by tumors, infections, or fractures of the spine are quite serious and need to be evaluated by your doctor.

Here are 8 lower left back pain signs that you should worry about if you are experiencing them.
1. Fever
If you are experiencing pain in the lower-left side of your back and you are also running a fever, it could be a sign of an infection of some type. The infection could be in your back or it could be in your kidneys.

If you have any type of infection it is important to make sure that you go to your doctor right away. Your doctor will be able to determine what is causing the pain in your lower back. Once your doctor has determined what is causing the pain in your lower back, a proper treatment plan can be put into place in order to get your body back on track.

If an infection is causing you to experience pain in your lower back your doctor may prescribe antibiotics in order to help eliminate the infection and cure the pain that you are experiencing.