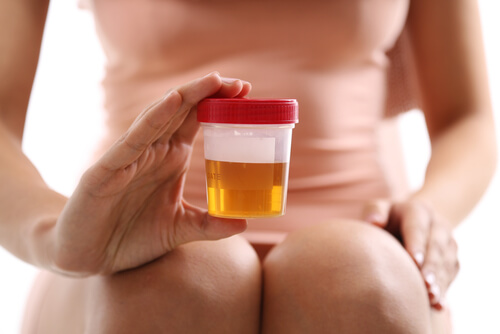 2. Dark-Colored Urine
If you notice dark-colored urine when you go to the bathroom, this can be a giveaway sign of hepatitis B as well as some of the other forms of hepatitis as well. You definitely want to be aware of dark-colored urine as a symptom of hepatitis, just the same as you want to be aware of any other type of discoloration in your urine because your bathroom habits can actually tell you a great deal about what is going on your body.
Doctors use stool samples, for example, to diagnose hundreds of different conditions. The dark coloring of the urine is called choluria, and it is caused by a buildup of bilirubin which is produced when the liver is infected. It can also cause jaundice as well as pale or chalky looking stools. These are all symptoms that are pretty much giveaways for hepatitis and not just for hepatitis B but other forms of the disease as well.