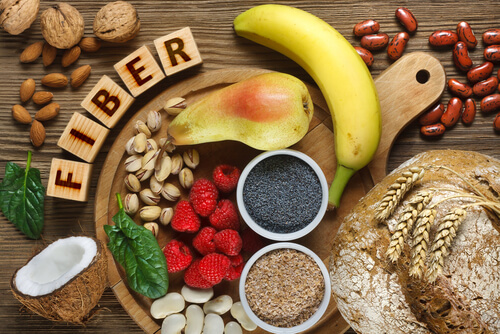 Scleroderma is a relatively rarely occurring condition, whereby thick patches of skin form on localized places around the body. In serious cases, the condition can spread, causing complications for internal organs.

These are not often usually life-threatening conditions, although their impact can worsen without treatment.

the immune system of a person with scleroderma attacks the tissues under the skin, known as fascia, which can cause scarring to occur. Due to this, tissue tends to thicken around affected areas.

Scleroderma varies from person to person, both in its ferocity, but also in how it affects people mentally. There is an increasing trend in people looking to natural remedies for a whole host of ailments and illnesses, and this is no different in the case of scleroderma.
Whilst no cure for scleroderma is currently available, many people who live with the condition have found relief using some of the natural remedies listed and detailed below.
1. Low fiber diet
Extended transit time for a patient with scleroderma can be problematic, as it can reduce colonic motility. Essentially, not being regular is a bad thing for people living with scleroderma, The reason for this is that it can lead to colonic obstructions, which may sometimes be chronic, causing patients to develop extreme abdominal pain, sometimes requiring hospitalization to aid with digestion.
These patients may have been prescribed a high fiber diet to deal with a separate issue, but the consequences of this are too great if they are suffering from scleroderma. What this means is that a low fiber diet may be a good idea as a natural way of treating scleroderma.
Not low in terms of abstinence, but low enough to ensure that any of the digestive complications mentioned above don't happen. As with any adjustments to diet, the advice of medical professionals should be sought to help tailor any plans to the patient's unique needs.