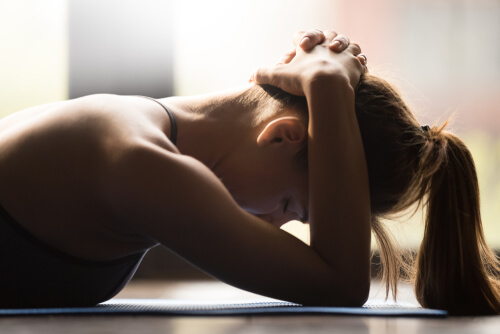 A pinched nerve occurs when there is too much pressure applied to the surrounding tissues, including the bones, cartilage, tendons, and muscles.
The pressure affects the nerves causing pain, tingling, numbness, and weakness. When a pinched nerve occurs, it can happen in a number of places in the body. For instance, if there is a herniated disk in the lower spine, it causes pain to radiate up and down the leg because the pressure is being applied to the nerves.
A pinched nerve can occur in the wrist, which will cause pain and numbness in the hands. This can also be called carpal tunnel syndrome. A pinched nerve can be treated and healed within a few days to weeks.
In severe cases, surgery has to be done to relieve the pain. When you think have a pinched nerve, you want to know what to expect.
There are eight usual signs to look out for.
1. Numbness feeling is felt when you have a pinched nerve.
The area that is affected will experience numbness. The reason pinched nerve causes numbness is because there is a lot of pressure being applied to the nerve root.
The pinched nerve will cause the individual to be unable to use that part of the body. For instance, if the wrist is affected it will cause the person to be unable to do their daily chores. It will be even worse if the person has an office job. It will cause him or her to be unable to go to work until the numbness goes away.
A pinched nerve can go away on its own by getting enough rest. The affected area needs to rest in order to heal itself.
If the pinched nerve is in the hand it is important to not use it until it goes away to prevent it from coming back.