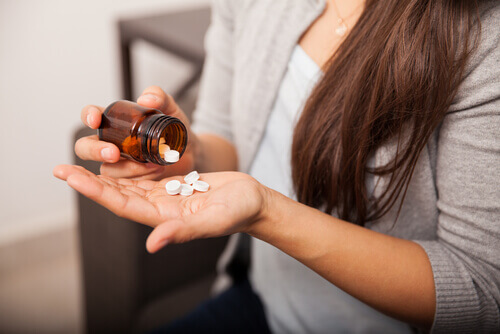 2. Pain Medication
Pain medication can help temporarily relieve the pain of an SI joint problem. Pain medications can block pain receptors, but they don't fix the underlying problem.
It's okay to take pain medication if you already know the cause of the problem and are being treated for it. Some people take the medication to get rid of the pain but don't take the time to find out the cause of the pain. The pain persists, and they end up taking medication daily to fight it. While pain medication may be a good option for dealing with acute pain, they are not a good option for chronic pain.
It's important to be able to explain the pain to your doctor so he or she can come up with a diagnosis for the cause of the SI joint problems and a treatment plan that won't just cover up the pain, but help relieve it permanently.