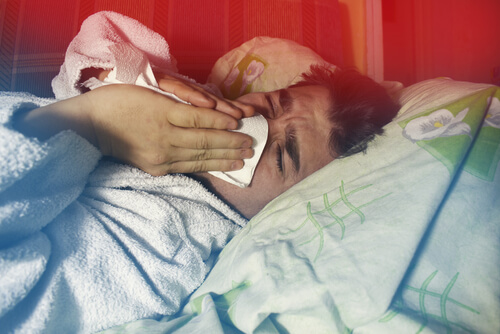 APS or Antiphospholipid Syndrome is an immune system disorder that increases the risk of developing blood clots. This disease is also referred to as Hughes syndrome. People who suffer from antiphospholipid syndrome are at an increased risk to develop other conditions such as deep vein thrombosis, arterial thrombosis, and blood clots developing in the brain.
Deep vein thrombosis typically will cause blood clots to develop in the legs. Arterial thrombosis causes blood clots in the blood vessels, which can cause serious health issues. People who suffer from APS do not always have problems that are noticeable.
However, there are some people that suffer from symptoms that are similar to people who are diagnosed with multiple sclerosis. A woman who suffers from this syndrome may have trouble getting pregnant and is more likely to have a miscarriage. There are several possible causes of antiphospholipid syndrome.
1. Antiphospholipid Antibodies
Antiphospholipid antibodies are proteins that are created in the immune system as a way to help fight off illnesses and infections. These antibodies are a natural part of the body's defense system and they are produced to help fight off any foreign invaders that come into the body such as bacteria and viruses. An antibody will signal the immune system to release a chemical to help kill off the invading viruses and bacteria. This helps keep the infection from spreading.
When a person has APS the body produces antibodies that are abnormal. Instead of attacking the viruses and bacteria, they attack the proteins that are found in the blood vessels and cells. The balance of keeping the blood at just the right consistency is disrupted by this, which causes the blood to create clots more easily. These clots can lead to many different health issues as the blood clots can clog the vessels and arteries.