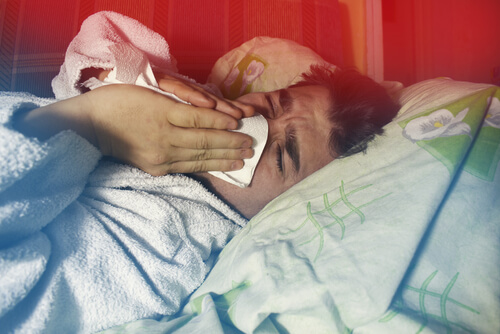 Cancer affects numerous parts of the body, including the tongue. One of the initial signs of mouth cancer is a lump or bump on the side of your tongue that doesn't go away after a few days. While it's reasonable to experience inflammation after a bite or cut, most people will remember the incident that sparked the onset of the swelling.
If you experience the sudden onset of a sore or bump on your tongue, and you can't remember what you did to get it, then it may be an early warning sign of a tumor. The tumor may have a pinkish-red appearance, and may bleed when you touch it, other symptoms of tongue cancer include;
• Issues with swallowing.
• Pain on or around the tongue.
• Changes in the tone and pitch of your voice.
• Loose teeth.
•    Mouth or ear pain.
Here are eight causes of tongue cancer. If you notice any of them, make an appointment with your physician for a diagnosis.

1. Weak Immune System
One of the prominent risk factors that make you more susceptible to developing tongue cancer includes a weak immune system. Over 70-percent of our immune system resides in the digestive system. When we experience issues with our GI tract, immune response lowers, allowing for pathogens and bacteria to infect the body.
When your immune system is no longer functioning optimally, it fails to tell the difference between cancerous cells and normal cells. In some cases, people may develop an autoimmune response that attacks healthy cells, confusing them for foreign invaders, such as a virus.
When the immune function is in a sub-optimal state, it allows for the development and spread of cancer to other areas of the body, in a process called metastasis. Prevent cancer from developing by keeping your immune system healthy. Drink plenty of fluids throughout the day and make sure you eat a nutritious, balanced diet to ward off infection.