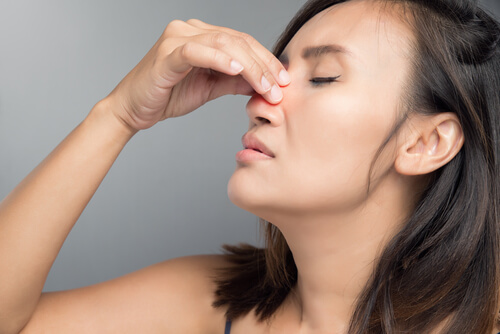 Rhinorrhea is a nasal drop or runny nose. It's common with many illnesses including the common cold, allergies, sinus infections and the flu. It can also be a sign of a more serious problem. The fluid may be clear, but will likely be green or bright yellow if there is an infection. It may also be clotty and thick. If the fluid leaking from the nose is spinal fluid, there may be a serious infection that can lead to meningitis and other infections.
While a runny nose may not be a cause for concern on its own, if it is accompanied by other symptoms, it may be cause for alarm. If you experience a runny nose that lasts for several days and experience any other symptoms, you should seek medical attention to rule out a more serious illness. If left untreated, an infection that can cause Rhinorrhea can be dangerous.
1. Nasal Drip
A nasal drip is often the first symptom of people who are suffering from rhinorrhea notice. Most don't think much about it and simply blow their noses and use tissues to deal with the symptoms. Over time, the drip becomes worse and can even change colors.
It won't appear as normal snot or mucus and medications may not help to stop it. Many people do not seek medical attention in the early stages of the illness because they assume they just have a cold, allergies, or a runny nose caused by something else. This symptom may not be enough to alarm a doctor either. If the runny nose doesn't improve after a couple of days, doctors may decide to test the mucus being expelled.
If they find it to be spinal fluid, they will diagnose the patient with Rhinorrhea. Some people also experience leaking of spinal fluid from the ears as a result of this disease.