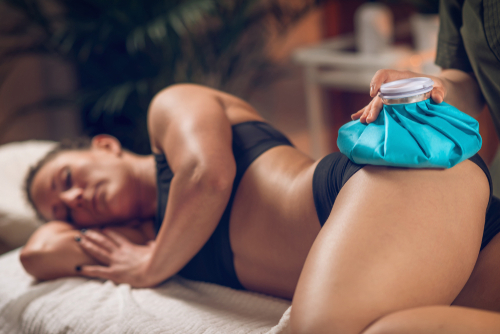 2. Applying Heat
Heat can be one of the best ways that you can prevent hip flexor strain when you are getting ready to work out. Heat can definitely make the muscles more pliable and ready for the type of workout you're going to put them through. 
Heat can also help after a slight injury has occurred or to prevent them from becoming too sore. The best way to use heat is through a heating pad that is specifically intended for the hip flexor. These are rare but they do exist.
In the absence of being able to find one, you can simply use a conventional heating pad on one side of the inner thighs and then the other rolled up sort of like a diaper would be. This will allow you to do more with your hip flexor or without putting yourself at risk for major injury.