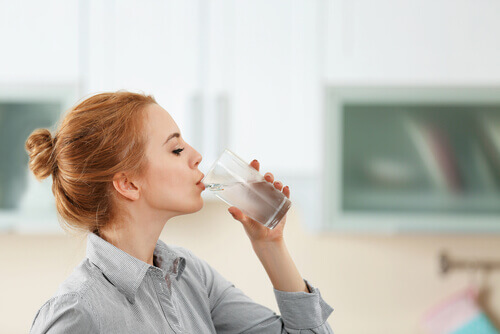 Increased appetite or excessive hunger can be a sign of several different diseases. The medical term for this is polyphagia. Polyphagia is known to be one of the three main signs that a person may have developed diabetes.
Typically, an increase in appetite is a normal response to something normal such as strenuous activity or intensive exercise. However, an intense increase in appetite or hunger that does not go away no matter how much you eat can be a sign that there is a more severe issue going on within the body.
If you have noticed that you have had an increase in appetite that is not the result of being physically active, it is a good idea to discuss this symptom with your doctor.
Here are 8 related symptoms to your excessive hunger or polyphagia.
1. Polydipsia
Polydipsia is another common symptom associated with diabetes. Often times, a person who is experiencing polyphagia will also experience polydipsia.
Polydipsia refers to excessive thirst. It is a symptom that causes a person to feel extremely thirsty even when they have been constantly taking in fluids. A person suffering from polydipsia may feel like no matter how much that they drink that they simply cannot quench their thirst.
If you are feeling extremely thirsty all of the time and you are also eating more than you normally would and not feeling full, there is a chance that you may be suffering from diabetes.
Both of these symptoms are signs of diabetes and for this reason, it is important to make sure that you discuss the symptoms with your doctor to determine what the underlying cause or these symptoms are so that proper treatment can be started.