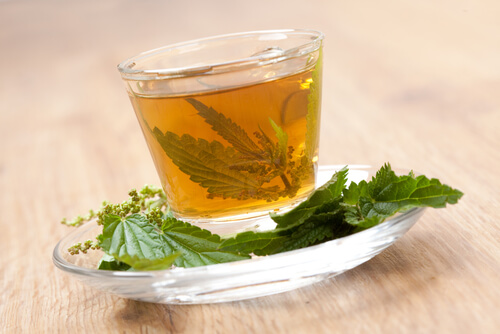 Amongst the most incredible health benefits of the humble stinging nettle include its ability to actively detoxify the body. It can also help to boost immunity and to increase circulation. Much maligned as something to be avoided due to the nasty sting it can inflict when it comes into contact with the skin, this plant is probably up there with the most misunderstood things in the natural world.
Far from being something which is only there to harm us, the stinging nettle has huge potential in terms of helping us, especially as we look to move away from over the counter medications and the pharmaceutical industry, and towards a more sustainable and nature-based approach to health and wellbeing.
Here are 8 of the most stunning health benefits that someone can expect to benefit from when using stinging nettles. Be careful not to sting yourself when trying these out, but nothing good ever came easy.
1. Detoxifies
There is a wide range of really beneficial nutrients that can be found in stinging nettle, which makes it an ideal detoxifier for the body. It has also been known to be able to gently cleanse the body of any unwanted toxins.
When employed as a diuretic, stinging nettle can go even further by neutralizing the harmful toxins in the body, which then makes their elimination much more of a speedy process. The inclusion of stinging nettle in the diet can also ensure that the uptake of nutrients within the gut is working to the most efficient standard and that the digestive tract is running as smoothly as it is capable of running.
This helps to prevent the build-up of any dangerous toxins within the digestive tract and also means that the body is able to remove any excess toxins which may be found in the kidneys as well.